May 5 - 10, 2013
La Casa de Maria, Santa Barbara, CA
To view Tai Chi Easy lodging options and pricing, click Register Now button.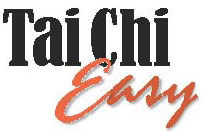 In Chinese, the phrase Tai Chi means the "balance and harmony" of natural forces within our world and ourselves. It also means "supreme ultimate," pointing to the awesome nature of all life and our own lives within the universe. Tai Chi, both moving meditation and martial art, is a widely practiced form of the ancient Chinese self-care practices known as Qigong. Qigong means to cultivate (gong) healing life energies and resources (Qi).
Tai Chi Easy™ is a mind-body practice that combines gentle exercise and meditation to activate self-healing properties that ancient Chinese texts call the "healer within" and the "elixir of life." Our Tai Chi Easy Practice Leader training is a step-by-step program detailing how to share simple Qigong and Tai Chi in our communities, schools, faith institutions, hospitals, community centers, and social service agencies. Participants learn to lead others in simple Qigong and Tai Chi practices that improve health, enhance longevity, and promote inner peace. Anyone interested in empowerment based health care can learn to share Tai Chi Easy™ with others.
Tai Chi Easy™ promotes health self-reliance and chronic disease self-managed care with a wide array of benefits, including:
Balance enhancement - falls prevention
Stress mastery
Pain management
Limiting drug use
Physical activity and meditation
Energy enhancement
Natural sleep improvement
Natural digestive and elimination support
Anxiety reduction
All categories of disease management
Institutional and corporate productivity enhancement and absence reduction
Recovery from addiction and PTSD

Mor

e...
The Institute of Integral Qigong and Tai Chi (IIQTC) has graduates throughout the US, Canada, Europe, Asia and Central America, inspired and committed to bringing Qigong and Tai Chi to a broader audience. Our research initiatives continue to build the Institute's international credibility.
Whether you are using these trainings as a career shift or as a personal retreat to improve your health, vitality and inner peace, this event will be a profound opportunity to immerse yourself in healing and actualize your personal mission of community service. You will renew your body, mind and spirit just as intended by those ancient Qi masters of China who gave birth to Qi cultivation so long ago.
Register Now |Your Training Location, La Casa de Maria | Daily Schedule |