August 30, 2015, Amherst, Massachusetts at


"The most profound medicine is produced within our own being!"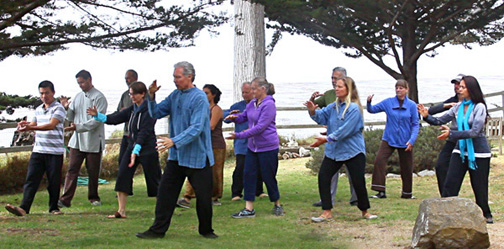 Mind Body Spirit Transformation with Qigong is an introductory program that will inform and inspire you to use ancient mind-body practices to heal yourself, release your own internal medicine and access inner peace and well-being.
A cosmology of unbroken wholeness lies within ancient Asian understandings of spirit/mind/body medicine and wellness. This wholeness is present within you. All the necessary biological components of self-healing have existed for thousands of years. The most profound healer is within us.
Come learn and practice how to heal yourself for free, release your body's own internal medicine and access greater well-being and deeper peace through ancient practices still revered in modern time—meditation, breathing exercises, self-applied massage, and gentle movement.



You will learn easy practices that you
can keep and use for the rest of life!



Register by August 1, 2015 and pay only $115
| | |
| --- | --- |
| Use promo code yca is case sensitive (all lower-case) and will not apply the discount if entered incorrectly in the Shopping Cart. After August 1, the fee is $130 | |
Drawing on 40 years of experience and nine trips to China's sacred mountains, master teacher Dr. Roger Jahnke will guide you in awakening, cultivating, and refining your own natural healing and intuitive abilities. This profound process, also known as Inner Alchemy, is associated with revered wisdom on the phases of transforming habitual energies into essential energies — that is, cultivating the capacity to transform worry into power, stress into healing and habit into choice .

Dr. Roger Jahnke is an internationally known doctor of traditional Chinese medicine, a wise teacher, and healer-physician. He and his colleagues have trained over 1,000 practice leaders who teach Qigong and Tai Chi in hospitals, social service agencies, schools, churches and corporations. He is the author of two best-selling books The Healer Within and The Healing Promise of Qi. Dr. Jahnke is the director and founder of the Institute of Integral Qigong and Tai Chi (IIQTC) in Santa Barbara, California.
Workshop Fee includes:
Directions to Yoga Center Amherst