Qigong Infused Life

An Immersion
Training & Retreat
for Personal
Transformation

Won Dharma Center
Claverack, NY
$200 Early Discount through September 13, 2015 - Register Here
Qi is everywhere, and conscious cultivation of your vital energy or Qi can have profound effects on your body, mind, and spirit. Ancient Chinese sages and shamans more than 5000 years ago, understood that we produce natural medicines within our own being which heal and harmonize the body, mind, emotions, energy, and reconnect you with the most neglected yet most powerful aspect of being, Spirit.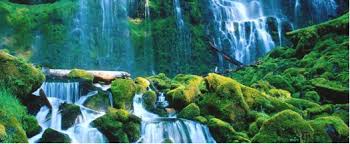 Create a personal renaissance of inner peace, well-being, and creativity with a Qigong Infused Life, An Immersion Training and Retreat for Personal Transformation. In this 5-day training experience at Won Dharma Center, awaken personal healing and open the gateway to inner peace, with Qi cultivation practices, the Healer Within™ Medical Qigong and Nine Phases Integral Qigong™ to integrate therapeutic and spiritual benefits.  
You will awaken and refine natural healing and intuitive abilities associated with the most mysterious and neglected aspect of being – Eternal Nature, Universal Self. This process called Inner Alchemy is associated with the revered process of transforming conditioned energies into refined energies, allowing your true nature to come forth.
Drawing on 40 years of experience and 9 trips to China's sacred mountains, Dr. Roger Jahnke, OMD, has guided thousands of people in exploring the potential of life's energies – the Qi.  Starting with the Healer Within™ Medical Qigong and then the ancient Three Treasures and awareness of Qi, Dr Jahnke will support you in revealing your natural inner power to yourself, through the Nine Phases Qigong.
Nine Phases Integral Qigong™ is distilled from Dr. Jahnke's book The Healing Promise of Qi, Chinese medical theory, philosophies of Taoism and Buddhism along with Western physiology, psychology and quantum physics. The Nine Phases of Cultivation include: Discover, Gather, Circulate, Purify, Direct, Conserve, Store, Transform and Dissolve Qi. 
This training retreat is suitable for all levels.  No prior experience is required, yet this workshop is perfect for advanced practitioners.
Sample Practice from Healer Within™ Medical Qigong "Energizing Organs"
Recommended Reading
The Healer Within: Using Traditional Chinese Techniques to Release Your Body's Own Medicine by Roger Jahnke, OMD
The Healing Promise of Qi: Creating Extraordinary Wellness Through Qigong and Tai Chi by Roger Jahnke, OMD