You are at the Portal of Immortality
November 9 - 16, 2018
La Casa de Maria
Santa Barbara, California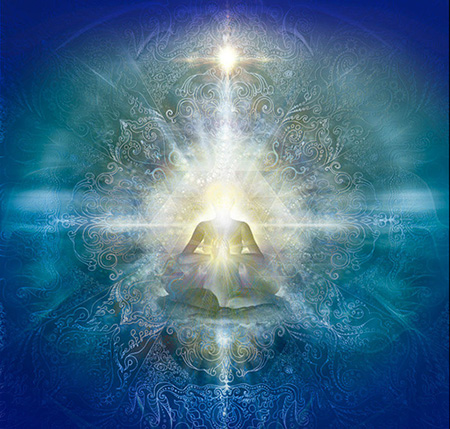 | | |
| --- | --- |
| To view Level 3 lodging options and pricing, click >>> | |
You have learned so much!
You are a treasured member of the IIQTC global community of graduate colleagues throughout the United States, Canada, Europe, Central and South America, Asia and Australia that is inspired and committed to bringing mind-body and mindfulness practice -- Qigong and Tai Chi -- to every citizen. As a dynamic tribe of inspired professionals in integrative medicine and energy cultivation, Internal Alchemy is our ultimate portal to mastery.
Level 3 Advanced Integral Qi Cultivation Training is the final training in the series of IIQTC intensives leading to Integral Qigong and Tai Chi Teacher™ Certification. The ultimate intent and destination of our cultivation and mastery is to merge with THE ONE (Tai Yi) -- Dao, Cosmic Unity (Wu Ji) and ultimate balance (Tai Ji/Tai Chi), revered in the ancient traditions as Inner Alchemy.

The integration of the traditional principles of Tai Chi and Qigong are the heart of the Integral Qigong and Tai Chi Teacher Training™ program. While the "forms" of cultivation are the vehicle, it is these principles which are the "formless" gateway to Inner Alchemy and the radical awareness of the ONE.
In the Level 3, Advanced Integral Qigong and Tai Chi Teacher Training, we include a comprehensive review Levels 1 and 2, especially a review of Tai Chi, then proceed to:
Develop and deepen mindfulness, stillness meditation and Inner Alchemy practice skills; 


Accelerate teaching and leadership skills; 


Optimize the ability to attain advanced Qigong states — awareness of the eternal self, immortality practice; 


Learn advanced cultivation skills from ancient, esteemed sources. We will focus on Shen Gong or Spiritual Qigong, i.e. understanding and revealing the "original" self as reflected in Lao Zi's Dao De Jing, the Yi Jing (I Ching), Secret of the Golden Flower, The Book of Balance and Harmony, Patanjali's Yoga Sutras, Heart Sutra, Diamond Sutra – all distilled through Dr. Jahnke's 40 years of study, practice and insight.
Your Training Location La Casa de Maria
| | |
| --- | --- |
| | Dr. Roger Jahnke, the Director and Founder of the Institute of Integral Qigong and Tai Chi (IIQTC), and the author of The Healer Within and The Healing Promise of Qi, has studied Tai Chi, Qigong and Chinese medicine for over 40 years, and is renowned for the clarity, depth, compassion and humor of his teaching style. |
We Train 1,000s to Inspire 1,000,000s to Make Medicine Within — for No Cost!

Looking forward to seeing you soon!