Tai Chi is the Ultimate Portal to Balance,
Harmony, and Supreme Well-Being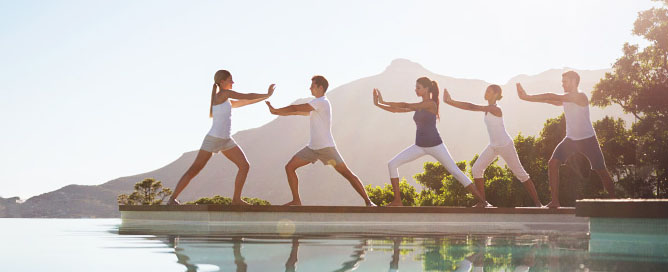 And It Is Among The Most Effective Practices to Enhance
Brain Plasticity, Neutralize Stress, and Relieve Pain!
Registration is closed - we are sold out!


---
La Casa de Maria, in Beautiful Santa Barbara, CA
November 12 - 19, 2017
Learn, practice and teach Tai Chi on sacred ground at La Casa de Maria, an interfaith retreat and conference center located in the beautiful foothills above the Pacific Ocean. For half a century, the historic 26 acre retreat center has preserved a serene rural beauty — a timeless sense of peace. more
Dr. Jahnke's Last Level 2 Training
So if you want to be trained by Dr. Roger Jahnke, OMD -- Don't Miss this FINAL Opportunity!!!
We are turning the IIQTC Teacher Trainings over to the Brightest, Most Skilled and Experienced of the IIQTC Teacher Trainers.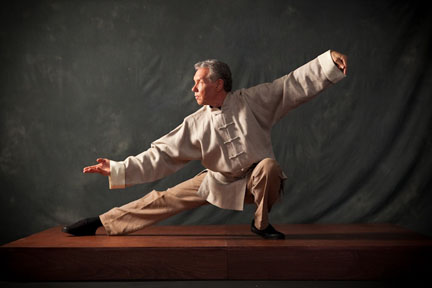 About Level 2 Integral Tai Chi Practice Leader Training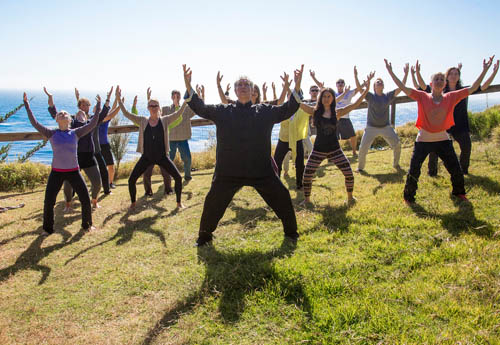 Tai Chi - Taiji -- Ancient principles for vitality, clarity and peace woven into one of the most eloquent forms of exercise and stress mastery – EVER!
As early as 2002, Time Magazine declared Tai Chi "The Perfect Exercise." More recently, the National Institutes of Health (NIH) and the Mayo Clinic declared, "the most popular complementary health approaches, such as Yoga, Tai Chi and Acupuncture, appear to be effective non–pharmacological tools for managing common pain conditions."
1000s of Tai Chi Teachers are needed now — in schools and universities, corporations, health systems, social service agencies, YMCAs, fitness centers, the military, the VA, faith ministries – spas, even golf clubs.
Answer the Call and as a side benefit maximize your own well-being and brain plasticity!
Tai Chi is a walking form of Qigong that can be done as a martial art or for health enhancement. The "secret sauce" of the IIQTC is to make Tai Chi accessible and fun and as a Tai Chi Teacher you will be trained to make Tai Chi accessible and fun!
The concept of Tai Chi, meaning "supreme ultimate", is actually the Chinese name for what we typically call the Yin-Yang symbol.

This incredible moving meditation, with its roots in both internal martial arts and inner alchemy, is a poetic, soothing choreography. Refined for centuries, Tai Chi reflects the mutuality of opposites in a dynamic state of balance and harmony — breath in/breathe out, raise up/sink down, focus in/focus out. When you practice Tai Chi, you are actually investigating universal forces within and around you and activating Yin and Yang to produce the "Elixir" of harmony within.
The Amazing Origins of Tai Chi - Taiji by Dr. Jahnke
---
You will be learning Integral Tai Chi (9 form) and Tai Chi Easy™ (5 Form) - Video Sample Below
At the IIQTC Level 2 Integral Tai Chi Practice Leader Training, you will learn to teach both Tai Chi Easy™ and Integral Tai Chi™ to complement Integral Qigong™ from Level 1:
Build on the Three Treasures – Earth/Life/Heaven, Body/Breath/Mind

How to Weave Tai Chi and Qigong for Optimal Benefit

A minimal but rich history of Tai Chi

The Classically Revered Tai Chi Principles

Tai Chi Easy™ — a "branded" program, used widely in institutions throughout the US— the IIQTC Short Form — sitting, standing and walking

Harmonize Yin and Yang

Brush Knee Send Qi

Cutting the Path to Clarity

Hands Like Clouds

Gathering From Heaven and Earth

Integral Tai Chi – a beautiful set of additional gestures — the IIQTC Long Form

Open the HeartMind Gate

Stroking the Phoenix Tail

Dragon Flying

Placing the Sun and Moon in the Sky

Tai Chi Meditation

How to promote Tai Chi
How to construct Tai Chi Classes
While Level 1 was loaded with the richness of theory and philosophy, Level 2 focuses on Practice.
---
Research has demonstrated that the focus and calmness cultivated by the practice of Tai Chi facilitates optimum health, balance, and harmony by relieving the physical effects of stress on the body and mind.
Key Health Benefits Include:
Relief of chronic pain
Stress reduction
Improved sleep quality
Improved cardiovascular fitness, including lower blood pressure
Improved balance and coordination for falls prevention
Cognitive capacity retention (brain plasticity)
More energy

Traditional forms of Tai Chi can take years to learn and most people do not have the patience to learn that much. PLUS people who try meditation and get frustrated often love Tai Chi. The health benefits of Tai Chi are much more easily accessible with simplified or shortened forms. In order to make the health benefits of Tai Chi more readily accessible to every one, the IIQTC has created the Integral Tai Chi Teaching System – and its most widely revered entry point – Tai Chi Easy™.
The IIQTC approach to Tai Chi is focused on
balance and harmony of Spirit, Mind and Body
Integral Tai Chi™ is not simply a Tai Chi form; it is a Tai Chi teaching method that is assured to sustain student enthusiasm and accessibility. In the Integral Tai Chi™ framework we use a few gestures and focus on the essential Tai Chi principles to vitalize the Tai Chi and transfer the principles into daily life!
Integral Tai Chi Qigong is a simplified approach (can be medical or therapeutic) in which the complexity of the footwork is learned later, for ease of embodying the gestures. Tai Chi Easy™ is composed of a smaller subset of Integral Tai Chi, plus the Qigong practices from The Healer Within, which you learned in Level 1. We will learn to teach Tai Chi Chair™ and Tai Chi Mirror™, these carefully simplified approaches to Tai Chi are designed to create the maximum positive effect.
Upon conclusion of this training you are fully prepared to teach both Tai Chi Easy™ and Integral Tai Chi™. They are an easy and fun way to get large class enrollments; people like the sound of Tai Chi and they love easy.
The traditional principles of Tai Chi and Qigong are the heart of the Integral Tai Chi ™ program. Level 2 is primarily focused on Integral Tai Chi PLUS deepening review of all the material from Level 1.
Our Level 1, Integral Qigong Course Work Review Includes:
The Four Baskets of Practice - Gentle movement, breath practice, self massage, and meditation from the acclaimed The Healer Within, distilled from the Vitality Medical Qigong (Bu Zheng Qigong)

Healer Within Medical Qigong

10 Phases of Cultivation and Mastery from The Healing Promise of Qi. Practices from the 9 Phase Integral Qigong™ Form are integrated from an array of traditional ancient forms.

Traditional practices of
1. Tendon Changing
2. Marrow Bathing

Contemporary practices of
1. Spontaneous Qigong
2. Seven Precious Gestures

Guolin Health Recovery Qigong

Qigong Eyesight Restoration

Meditation